Ragweeds Destiny "Vivi"

Out of April Aguzannis by FTCH Rimrock Hurricane.


Vivi is a one of a kind. She is a taller female with super working skills. Her pedigree is second to none with her dam April Aguzannis (litter sister of IGL Winner 2015 Asterix Aguzannis of Chatsworth who holds the record of being 9 times qualified for the IGL Retriever Championship owned by The Duchess of Devonshire, handled by John Halstead) and her sire FTCH Rimrock Hurricane who was the runner up at the 2015 IGL Retriever Championship. An absolute unique combination of winning dogs through many generations, we are blessed to have her at Riverview Farm.

Her first litter by FTW Morayglen Apache gave us a stunning yellow dog: watch out for Riverview Farm Dr. Pepper.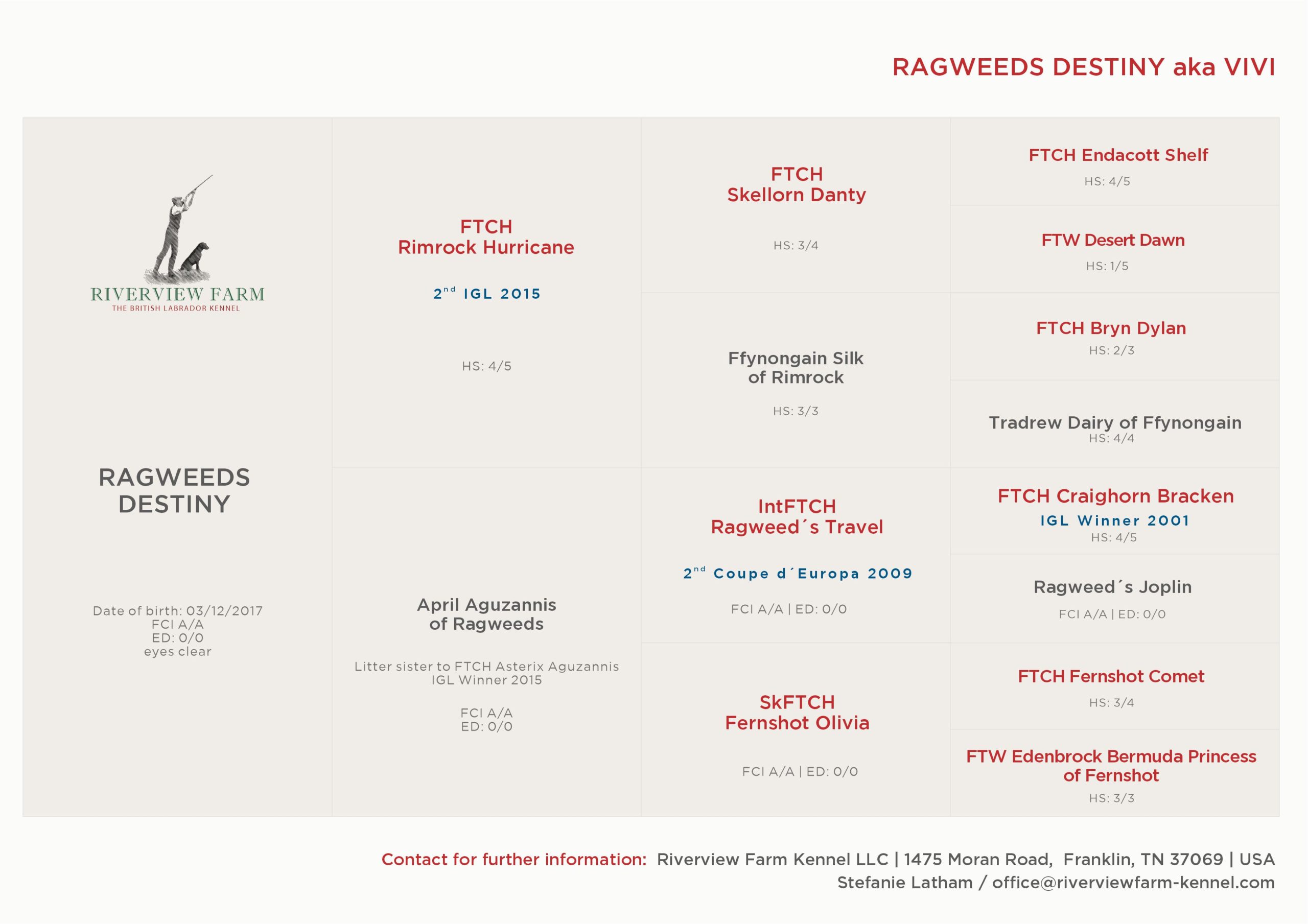 Health Results

HIPS: FCI A/A
ELLBOWS: 0/0
GENETICS: PRA N/N, CNM N/N, SD2 N/SD2
Eyes clear