W-litter (current)

Ragweeds Candyfloss "Floss" by Belgium & Int.FTCh Fendawood Huntsman "Hunter"

On March 15th, 2021, Floss gave birth to a beautiful litter to 3 female and 2 males.

Floss has a fantastic temperament combined with style and drive. She is very calm, but works very hard when she's asked. Hunter is the son of Int & B FT Ch. Enjoy des Quatre Cyprès, one of the most successful dogs in Europe. Also Hunter was the best Belgian Retriever on Field Trials in the season 2018-2019. His mother is Int. FTCH Ragweeds Greedy, who still lives with us and is one-of-a-kind.

This combination is a stunning breeding back to Int. FTCH Ragweeds Travel. We are expecting yellow and black pups.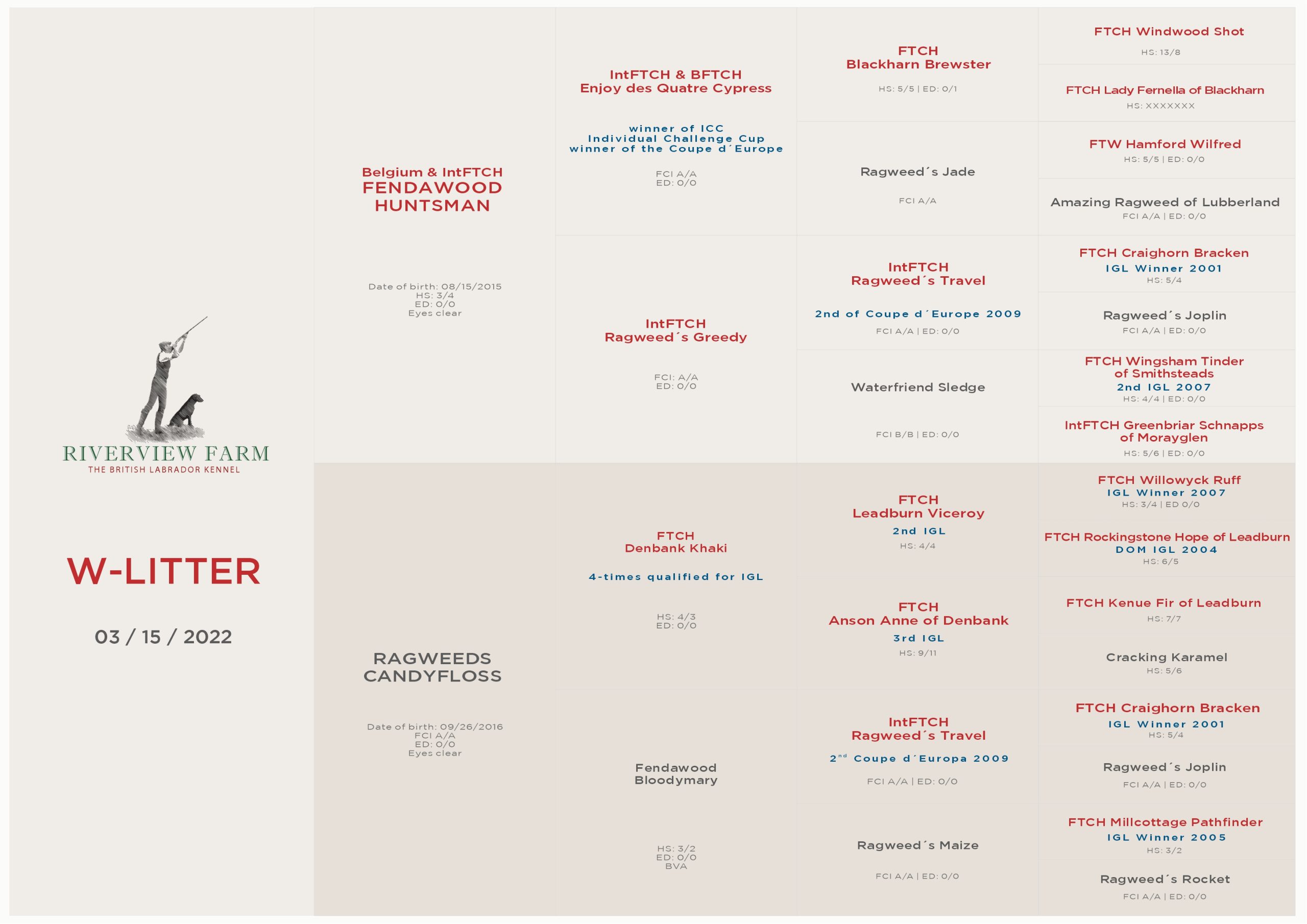 Health Results

FTCH Fendawood Huntsman
Hips (HD) : A
Elbow (ED) : 0/0
Shoulder (ED) : 0/0
GENETICS: PRA N/PCR, SD2 N/SD2, CNM N/N, EIC N/N, OSD N/N

Ragweeds Candyfloss
HIPS: FCI A/A
ELLBOWS: 0/0
GENETICS: PRA N/N, CNM N/N, EIC N/N, SD2 N/N
Eyes clear