Riverview Farm Frontrunner "Ronnie"

out of Ragweeds Gloss by Belgian & Int.FTCH Fendawood Huntsman.

Ronnie is one of our novice dogs who are currently based in Scotland with our trainer Kevin. He has a very kind nature with much will to please and eagerness to work. Ronnie is very eye-catching when hunting an area and would not give up finding.

Like his mother Gloss he is stocky build with a good size and and a fantastic coat. Ronnie cannot deny his grandfather Int. FTCH & GBFTCH Beileys Aguzannis, as you can see so many similarities between them.

His sire is B&IntFTCH Fendawood Huntsman is an incredible successful dog on the continent. He became Belgian and International FT Champion in only one week and was in the season 2018/2019 the most successful dog in Belgium.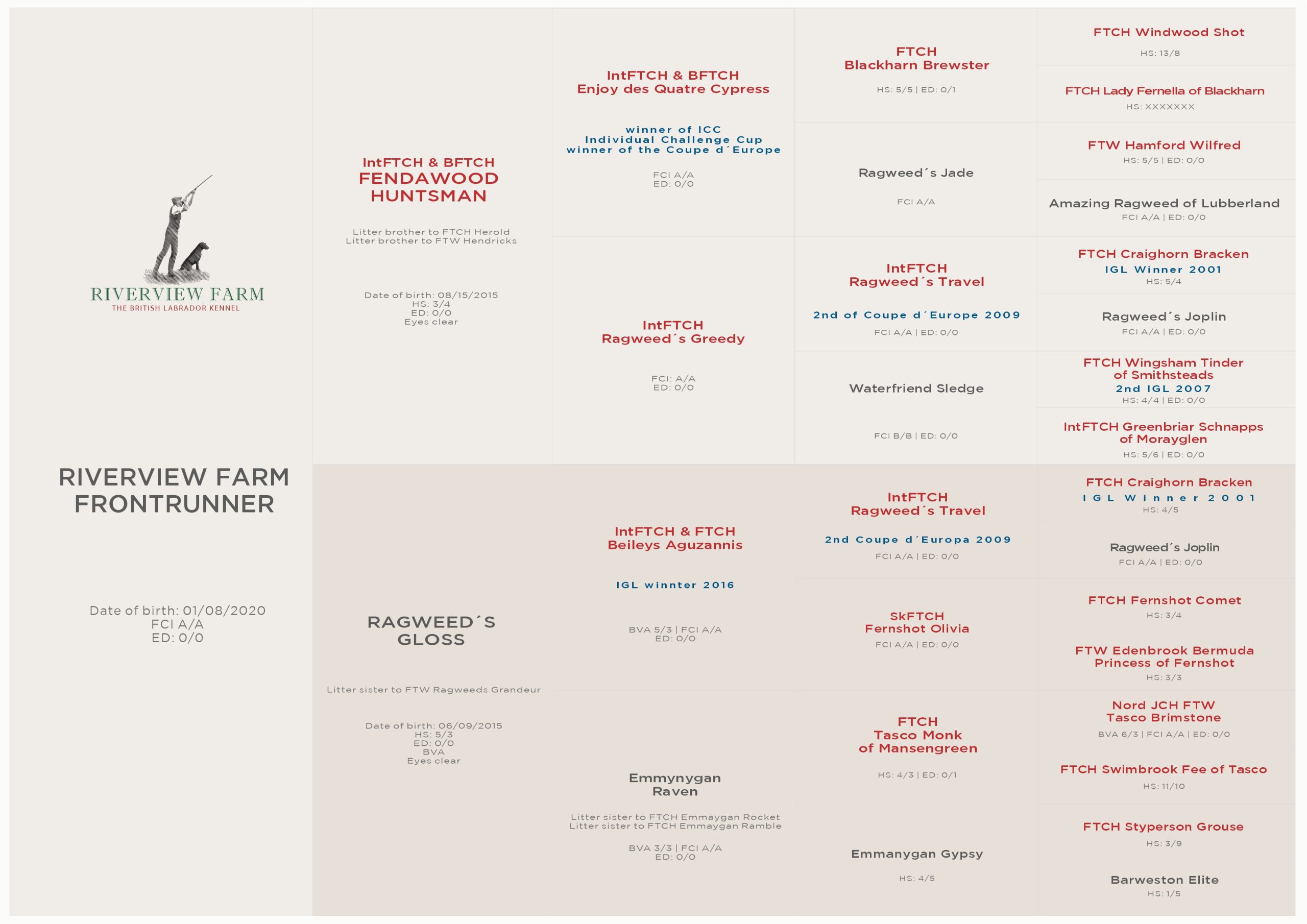 Health Results

HIPS: FCI A
ELLBOWS: 0/0