FTW Riverview Farm Finalist "Brainy"

out of FTW Kelmagra Brooke Of Caytonfell by Int.FTCH Ragweed's Travel.

Brainy is a son of the one and only Int. FTCH Ragweed's Travel. Travel's offspring tells clearly why he is one of the best producers one could have. Just to name a few of his offspring: Int. FTCH Beileys Aguzannis and Int. FTCH Asterix Aguzannis, both IGL Championship winners (2015/2016), Int. FTCH Ragweed s Greedy. Brainy's dam is FTW Kelmagra Brooke Of Caytonfell. She was trained and trialed by Mark Domain (UK), a machine in the field but the cutest calm member of our house dogs.

We are very proud of Brainy as he won as the first US bred dog ever a field trial in the UK. He is still based with Kevin in Scotland and he describes him as follows:

"As his name suggests he is a thinker! A true gentlemen, a gentle giant with a kind nature. His conformation is one of strength when used allows him to cover ground with a look of ease. From earlier in his training it was clear that he had a natural hunting ability but with a certain unique style. A style that only can be explained like, as if you were watching an older experienced dog work on a grouse moor but made more special with his style and fast tail action. A dog that also loves to run, great at keeping his line regardless what in his path. Throughout his training he has shown me that the way he thinks about how to work the wind and uses all of his senses not just his nose, has enabled him to pull off some of the best retrieves I have ever seen. He also won in his first season and I am really looking forward to running him next season in Open trails." January 2020

Available for studs in the UK. Frozen semen available in the US.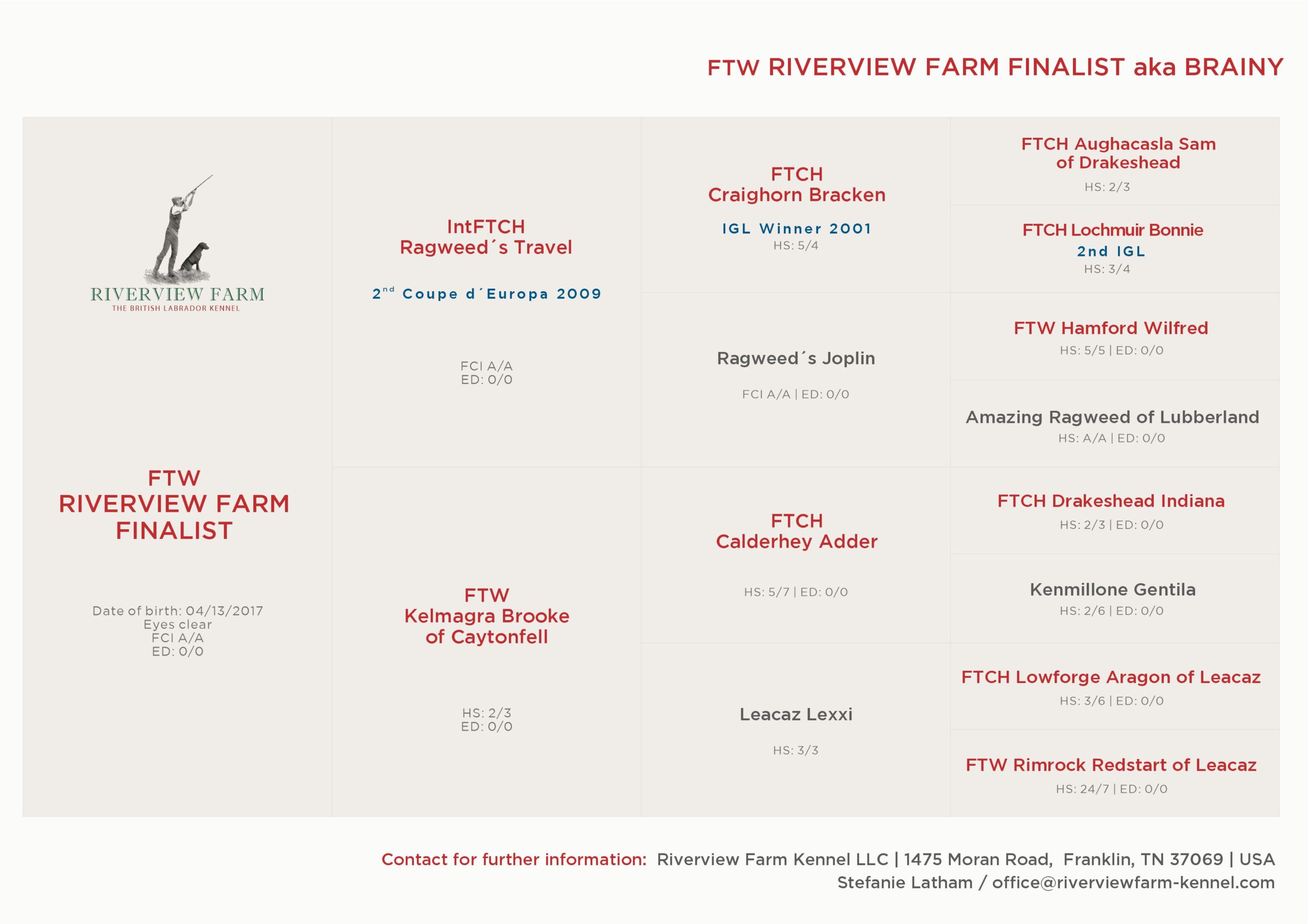 Health Results

HIPS: FCI A/A
ELLBOWS: 0/0
GENETICS: PRA N/N, CNM N/N, EIC N/N, SD2 N/N, HPNK N/N
Eyes clear
Work Results 2020

Open Field Trial - UK - North of Scotland Gundog Association - 1st place