Ragweeds Inch "Inch"

Out of Fendawood Dancefloor by FTW Riverview Farm Finalist.

Inch is out of the first litter sired by Finalist, who won, as the first US bred dog ever, a field trial in the UK. Inch's dam, Fendawood Dancefloor, is out of the famous Fendawood D litter: Int. FTCH AUT & HU FTCH Fendawood Dave, Int. FTCH Fendawood Drummer, FTW Fendawood Diesel, and Int. FTCH Fendawood Dark Velvet who showed their highly successful talents in the field and ran multiple open field trials all over Europe and the UK.

Inch's pedigree is a line breeding back to Int. FTCH Ragweed's Travel.
Inch is the perfect model of the female type we like. She is lovely to train and she had her first experience on game this hunting season. We cannot wait to bring her on board. We are planning her first litter for 2021.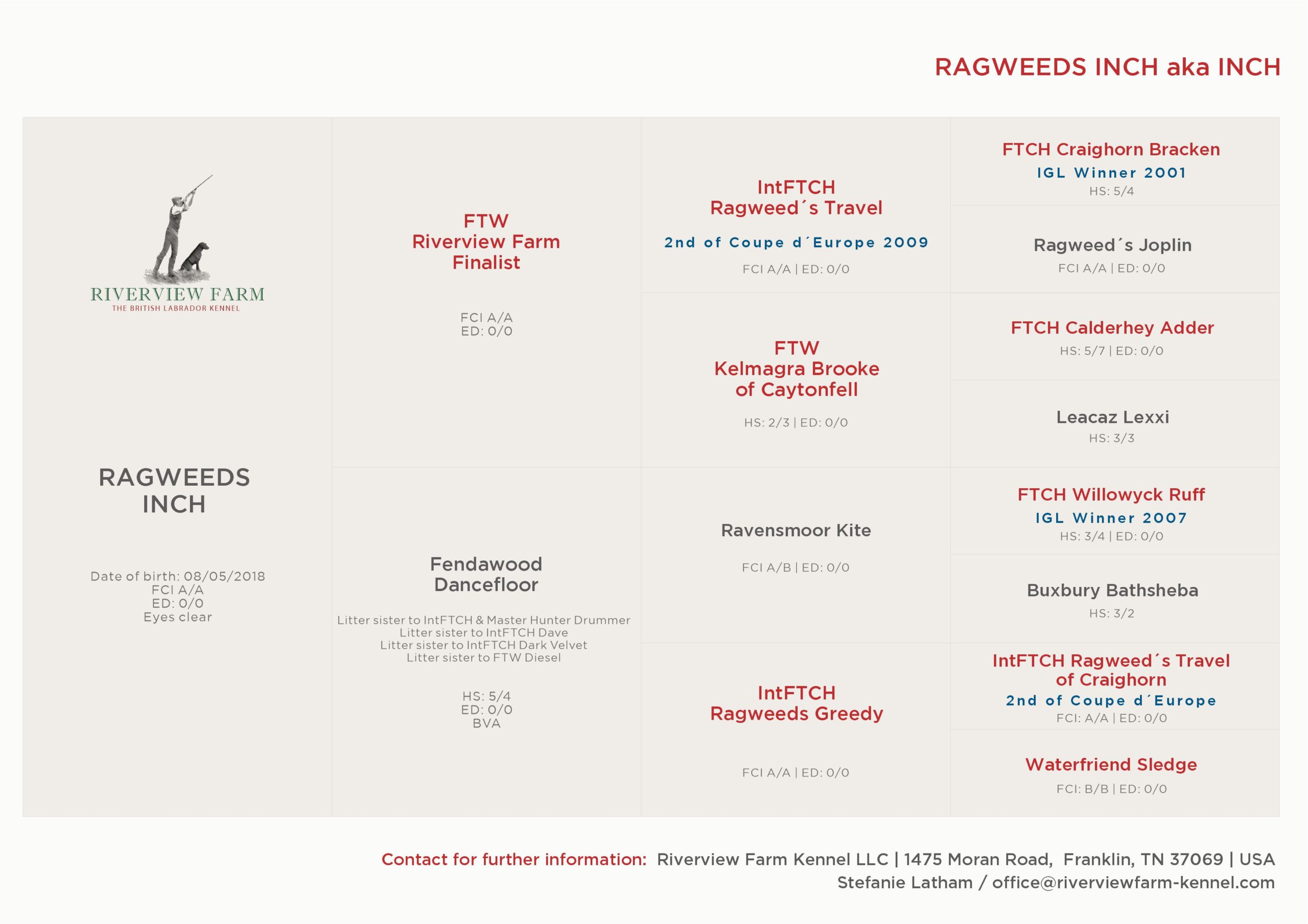 Health Results

HIPS: FCI A/A
ELLBOWS: 0/0
GENETICS: PRA N/N, CNM N/N, EIC N/N, SD2 N/N
Eyes clear