FTW Ragweed's Grandeur "Granger"
Out of Emmanygen Raven by Int.FTCH &British FTCH Beileys Aguzannis.

Granger's dam, Raven, is a black hunting machine with an incredible style. Raven's litter brothers FTCH Emmanygan Ramble and FTCH Emmanygan Rocket ran several years successfully at the IGL Retriever Championship handled by John Halstead. Her pedigree goes back to the famous FTCH Tasco Monk of Mansengreen. Granger's sire, Beiley, is one of a kind. He won the IGL Retriever Championship in 2016, came 3rd in the Irish Retriever Championship in 2017, and qualified for the IGL four times in a row.

Granger was always very easy to train as he wants to do everything to please you. He has a very soft nature, is always on the the whistle, and gives everything to his finds. His beautiful hunting style immediately catches your eye. He had a very successful field trial career in Europe by winning the international field trial in Austria.

Unfortunately, he got injured in 2019, which meant the end of his career on the continent. Now recovered, he is one of our best team members throughout the shooting season in the US.
Granger sired many beautiful litters in Europe and we are also happy to own a daughter (Fendawood Mathilda) of him.

Available for studs in the US. Frozen & chilled semen available in the US.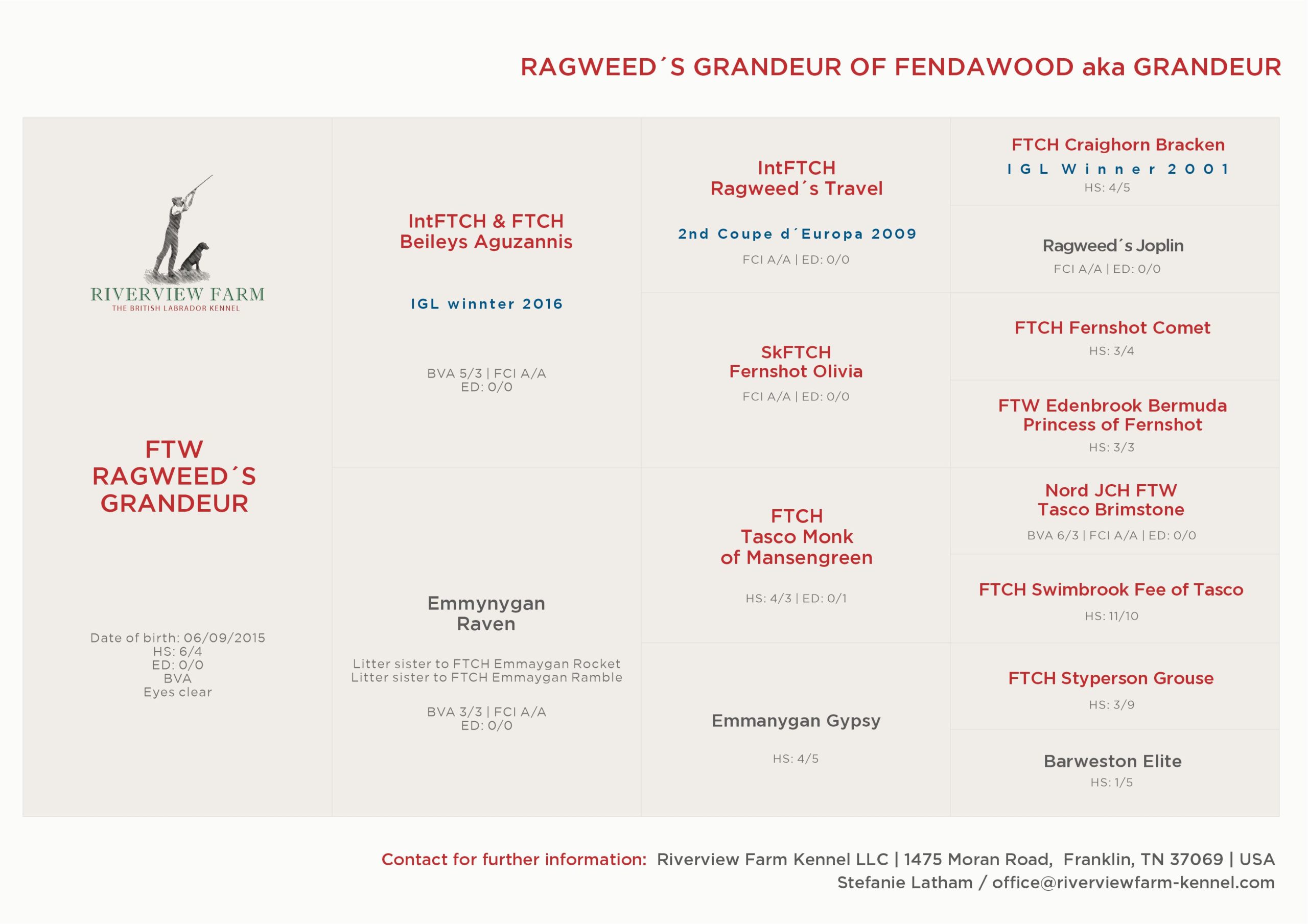 Health Results

HD: BVA 4/6
ED: 0/0
Genetics: PRA N/N, CNM N/N, EIC N/N, SD2 N/N
Eyes clear