Fendawood Heroin "Heidi"

out of Int. FTCH Ragweed's Greedy by Int. FTCH & BFTCH Enjoy De Quatre Cypres.

Heidi is the black copy of her mother Greedy in all aspects. A working machine, she is strong, committed, hard in cover, fast and very stylish. Her pedigree combines our best dam line on both sides of her pedigree, where the consistency of a strong working ability is bred.

Her sire Int. FTCH & BFTCH Enjoy de Quatre Cypres has an outstanding record by winning 13 open field trials, 6 times a second place and 6 times a third place. In 2009, he won the ICC in Germany and became Individual European Champion that year. In the seasons of 2009-2010 and 2010-2011, he was the best Retriever on field trials in Belgium. 
Heidi's brothers FTCH Fendawood Harold, Int. & BFTCH Fendawood Huntsman and FTW Fendawood Hendricks proved themselves among the best in Europe by winning open trials, as well as qualifying for the IGL Retriever Championship in the UK and European Championship ICC.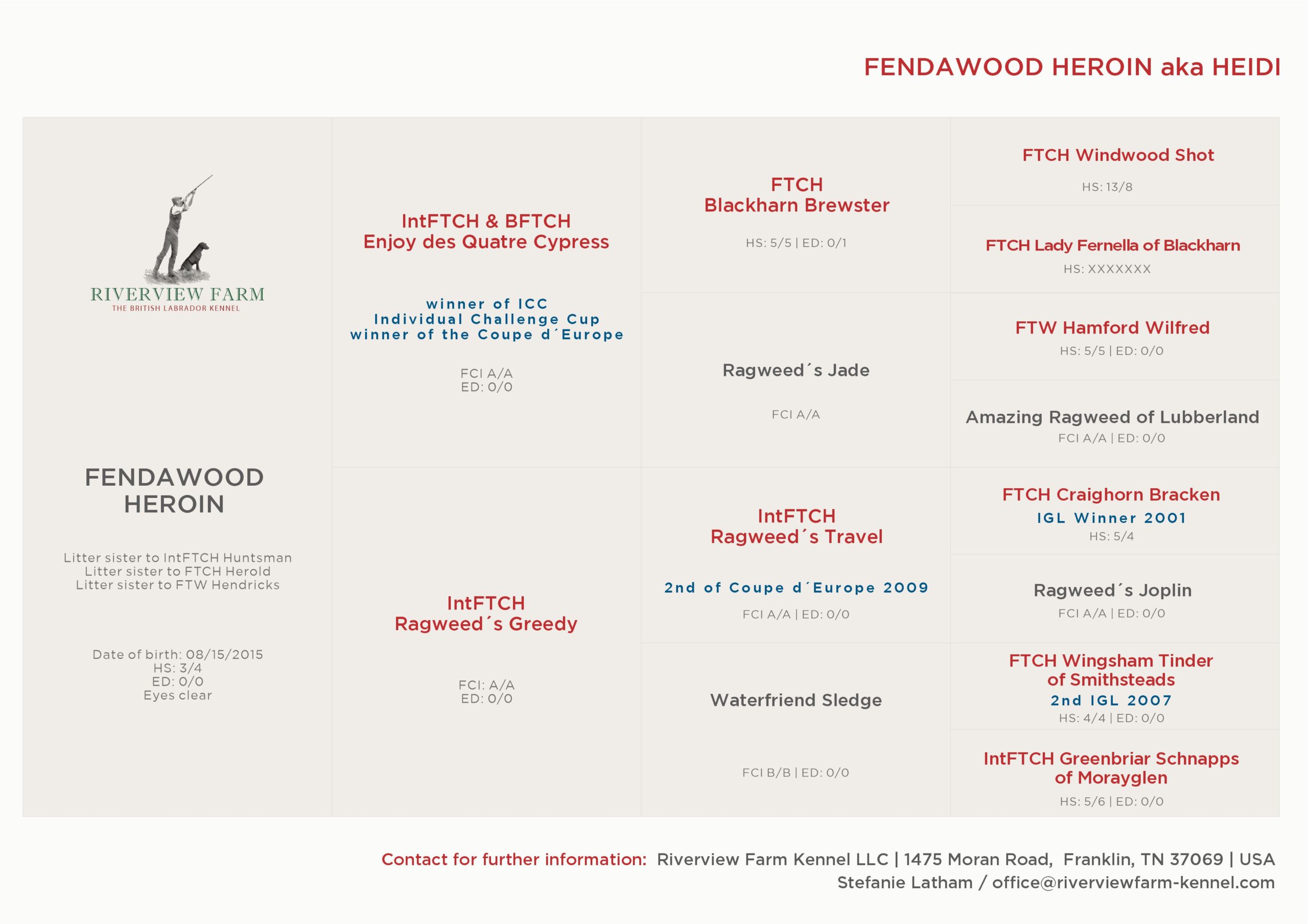 Health Results

HIPS: BVA 3/4
ELLBOWS: 0/0
GENETICS: PRA N/N, CNM N/N, SD2 N/N, EIC N/N
Eyes clear